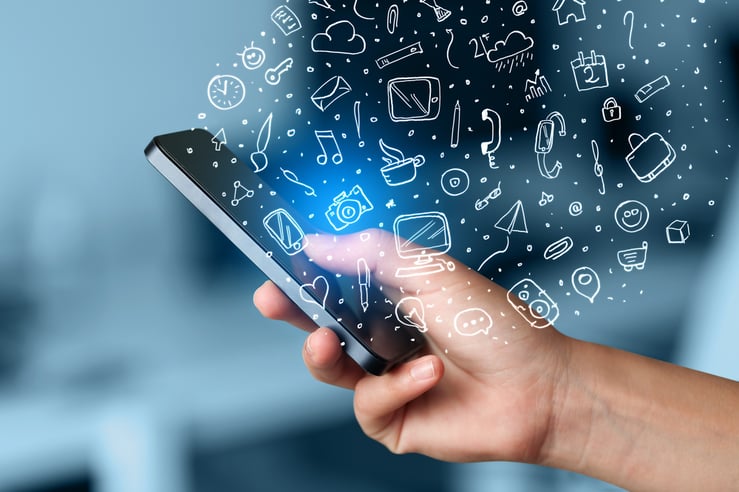 Looking to automate your foodservice operation with the latest technological advances? 2021 is sparking digital headlines with these foodservice solutions that rely on technology based designs to streamline service, reduce food waste, and optimize kitchen operations. Through exceptionally innovative software, the industry's focus is drastically changing.
Foodservice manufacturers are focusing on technology integrations, and adding it into everday essential pieces of equipment, as well as developing new ways to add to the tech-stack of new innovative products. The following products were developed with technology and data specifically in mind.
INTRODUCING VERO+4 TOUCHLESS
Defined by touchless technology, the Vero+4 is built with top of the line, digital updates for convenience. Touchless dispensing is combined with rapid chilling technology to provide users with access to still, sparkling and ambient water selections. The water supply is pre-regulated with built-in backflow prevention to allow continuous flow throughout usage.
APEX MERCO'S FLOW-THRU
The Merco Flow-Thru utilizes a user-friendly interface to provide touchscreen capabilities when loading and picking up to-go orders. QR/barcode readers allow consumers to safely select their order and open secure compartments when scanned. The Flow-Thru locker has touchscreen capabilities built into both the front and back of lockers to prevent cross-contamination and makes the individual compartments easily loadable.
MEET THE IONSPHERE
Known as safe zone technology, the Ionsphere shows results backed by science. Utilizing patented bi-polar technology, the Ionsphere uses ions to eliminated dust and neutralize bacteria in the surrounding air. Units create both positive and negative charges that react to water vapor, blowing them through constantly rotating fans in order to reduce airborne pathogens. This technology creates a 99% safe zone from germs, viruses, and bacteria.
MULTIPLEX'S FRESHBLEND
Created with accessibility in mind, the Multiplex Freshblend is crafted with the latest technology. From a clean in place system to a touch user interface, it makes automation processing seamless. Blend-in-cup technology helps eliminate waste while Bluetooth connectivity stores consumer information, tracks recipes, and uploads sales data to a virtual cloud for analytics.
INTEGRATIVE UNITY
Known as a smart machine, Unity is designed with iECO integration to reserve energy when not in use. Leave behind your digital fingerprint through built-in technology that recognizes recipes and stores them in a cloud. All-inclusive user interface details include one-touch cleaning so that the machine always takes care of itself, cup sensors to prevent spillage when there's nothing to pour into, and full interface customization to add a personal touch. Built with a compact footprint, it's amazing how much technology is fit into a single machine.
VITAMIX'S TQO
Vitamix's "The Quiet One" uses smart product design to do exactly as it suggests, soften loud blends. With advanced vibration dampening technology, the blender is designed unparalleled when it comes to sound reduction. 6 programmable buttons provide you with 34 optimized settings to personalize blending options for individual needs.
WELBILT ADVERTORIAL V3
Born digital is taken to a new level with Welbilt's KitchenConnect. This cloud-based software is hosted through Amazon's Web Services, implementing remote menu capabilities for the user. You can access software management, equipment service management, energy management, asset management, and quality control from the convenience of KC. Dashboard views simplify analytics to assist in making back-of-house processing decisions.
GET THE NEWEST UPDATES ON TECHNOLOGY
Want more details on the latest trends, the best technology on the market, and how you can implement these solutions into your foodservice operation? Look no further. Our team of experts is constantly tackling the challenge of discovering the next best thing before everyone has it. Join us in staying up to date with 2021's focus on technological advances in foodservice, bar and beverage equipment. If you have any questions about a product, contact us to speak with an expert on how it can optimize workflow, reduce the cost of labor, reduce your carbon footprint, and more.
Are you wanting to see what's new for 2021? We'd love to keep you in the loop. Click the photo below to see the latest information from foodservice industry leading manufacturers.