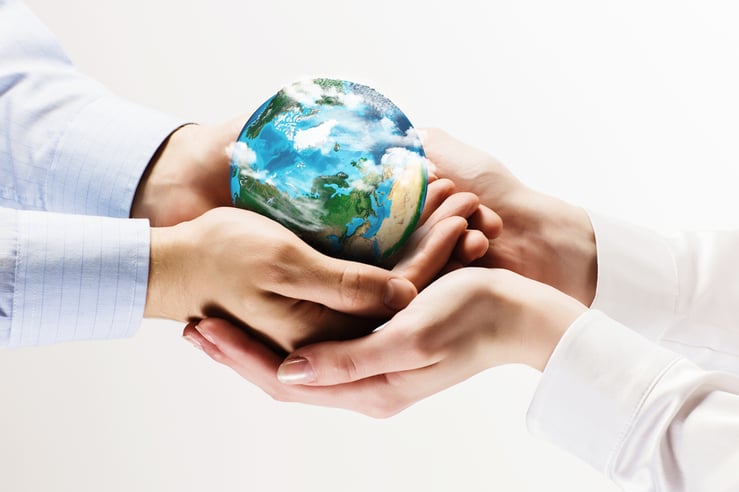 When you run a commercial kitchen or large foodservice operation, it's up to you to make all the decisions. This includes finding ways to save money and improve your eco-friendly options. You may think you're already doing the best that you can. However, there might be ways that you can still save money and lower your carbon footprint. You need a little more information about the ways to do this.
If you haven't heard about Energy Star products, you may be buying equipment that runs up your utility bills and carbon footprint unnecessarily. Here's your guide to everything you need to know.
What Is Energy Star?
The United States Environmental Protection Agency (EPA) and the United States Department of Energy created the Energy Star program to improve the efficiency of products commonly used by Americans. Using different standardized methods, the Energy Star program provides consumers with information about the energy consumption of everyday appliances used in the home or business.
The program has expanded to include 75 different certified product categories. This includes industrial kitchen appliances. When a product meets the energy-efficiency standards set by the program, it gets an Energy Star seal. With this seal, you can buy a product with confidence that it'll save you money on utilities and help decrease your company's carbon footprint.
Pro Tip:

A great dishwasher is important in a foodservice operation. That's why we love these Energy Star compliant machines from Jackson. There are many options available, from under-counter and glasses, to rack and conveyor types. Changing out your dishwasher can decrease your overhead energy spend monthly, while also serving the purpose of adapting to the changes that COVID-19 brings, and the awareness around the importance of proper sterilization techniques and practices.
Benefits of Selecting Energy Star Equipment for Your Industrial Kitchen
Before you begin replacing equipment with Energy Star products, you want to know that it can make a difference for your business. There are some great benefits to choosing Energy Star-certified products for your industrial or commercial kitchen. Here are some things to consider:
Lower Your Utility Bills
Each time you turn on an oven or hear the motor kick in on the fridge, you can practically see your utility bills going up. This is especially true if you have older equipment that's lost some of its efficiency over the years. With Energy Star appliances, you get the best energy efficiency you can find in a product.
This can help you lower your monthly utility bills. The amount of money you save each month and year depends on the models and equipment you choose. Your representative can help you weigh your options. However, Energy Star products are always going to offer you the best energy efficiency available and help you lower your electric or gas bill.
Lower Your Carbon Footprint
It's become very important for consumers to shop and buy from businesses that are environmentally friendly. This means lowering your company's carbon footprint. While you save money by purchasing Energy Star products, you also put less strain on the environment. Between the energy efficiency and lower emissions, these products are more environmentally friendly than your older models.
Once you install your new Energy Star appliances and equipment, you can announce to your customer base your new steps to become eco-friendly. In some cases, you may find new clients who only want to do business with companies with lower carbon footprints. With Energy Star products, you'll be able to attract this type of customer base.
Pro Tip: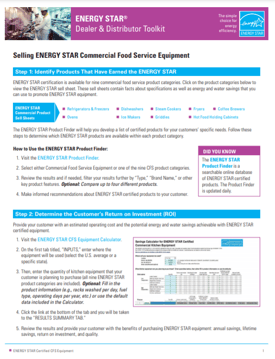 Welbilt offers a giant range of products that are Energy Star rated, and specifically designed to help your operation run more smoothly. The Welbilt Energy Star ToolKit for Dealer and Distributors is the perfect reference to keep with you, no matter who you are, to find what Energy Star equipment piece would best suit your foodservice operation. You can easily identify which equipment items are available, calculate your return on investment (ROI), identify additional costs or rebates available, and lots more. Make sure to check it out for yourself and see how you can reduce your overall energy spend in the future, as well as your carbon footprint.
Energy Star products, equipment, and appliances meet tough standards for energy efficiency. With the EPA and other government agencies making the determination, you can enjoy peace of mind that you're paying as little as possible on your utility bills while helping to lower your carbon footprint. You may also find that selecting new equipment with the Energy Star certification doesn't cost more than it'll save you in the coming years. When you're ready to learn more about Energy Star appliances and equipment for your commercial or industrial kitchen, contact us.
Are you wanting to see what's new for 2021? We'd love to keep you in the loop. Click the photo below to see the latest information from foodservice industry leading manufacturers.