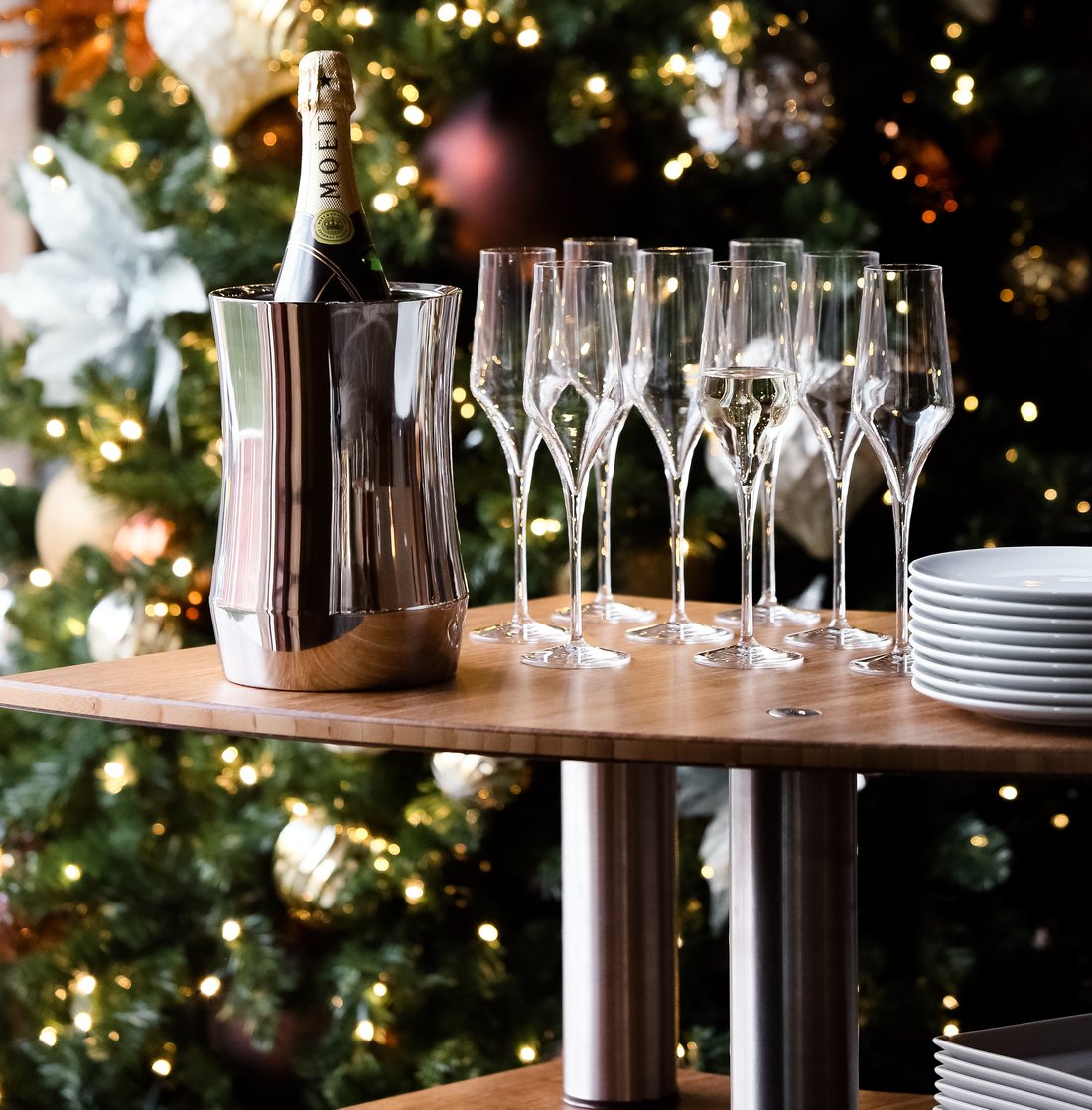 Yes, it's early November. Yes, in some department stores, holiday displays have been out for more than a month. It's also time to start thinking about holiday office parties and winter-themed celebrations. Yes, we have a checklist to help you make the most of your service, but first some basics.
Whether you're a catering company or a hotel that is hosting a holiday party, quality service (and profitable service) can depend on a few important factors. Equipment, buffet solutions, and other service-related tools need to be efficient, easy to use, durable, and aesthetically pleasing.
Foods should be arranged to enhance the enjoyment of the experience for guests and profitability of the buffet for operators. Keep more expensive items near the end, for example, when guests have less space on their plates.
Beverage options should be wider ranging and diverse enough to satisfy all types of guests. They should be served in glassware that is durable and pleasing to the eye.
Let's take a quick look at our holiday party checklist to help you provide better buffet-type service:

BUFFET STATIONS
Buffet stations are the backbone of the operation. They dictate the layout of the entire space. For guests, stations should be easy to find; a bar station should be easily
recognizable from the dessert table. For operators, stations should be easy to assemble, move, clean, and break down.
Mogogo buffet solutions provide these exact benefits with the added bonus of being stunning in their appearance. Mogogo is modular, allowing for a mix-and-match style to suit specific needs. They are mobile and come with heavy duty casters. Mogogo is also cost effective, allowing for linenless service that still yields a classic design with a modern look. Even better, guests will enjoy the buffet experience while easily identifying certain stations from across the room with use of Mogogo's signage and add-ons.

DISPLAYS AND SERVING WARE
Before we eat, we eat with our eyes. As a result, how foods are displayed (and in what order) will impact how guests experience the party or service; as well as how efficient and profitable it can be for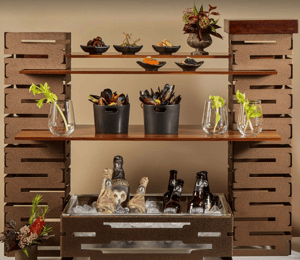 the operators. Arrangements should be appealing and thoughtful in order to achieve both types of objectives.
Foodservice displays and serving ware from Rosetto is unparalleled in both quality and its aesthetic appeal. From risers to display cases to dispensers, the creative at Rosetto have thought of just about every type of serving situation to make life easier for guests and operators alike. Each item comes in a variety of finishes that include bamboo, steel, wood, copper, and black matte. Whether you're looking for contemporary to classic, you can find what you're looking for with Rosetto.

COOKING AND WARMING
Action stations make buffet arrangements into an experience. Most likely, buffet arrangements will have hot foods or stations where cooking is actually taking place. Not only will this make service more enticing and turn the experience into something more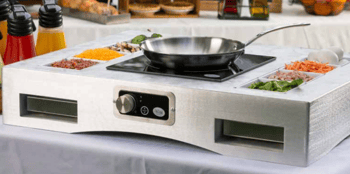 interesting, it will also impact the ebbs and flows of the service lines. That will occupy some guests while freeing up other, more crowded areas of the service.
Action Stations from Tablecraft create an interactive area or experience for your guests. From cooling to induction cooking capabilities, these versatile stations can fit right on top of a counter, turning a flattop table into a stir fry station, pasta bar, and other types of made-to-order station.

GLASSWARE AND DINNERWARE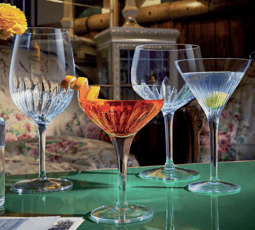 Once the foods are prepared and displayed, and once the bar is stocked and ready for service, guests have to have a place to put those foods and beverages.
As for operators, they would like dinnerware and glassware that is not only aesthetically pleasing, but also durable to the high demands of buffet and party service.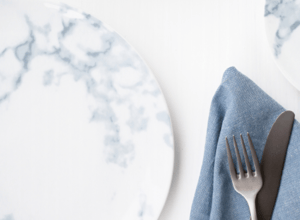 Dinnerware from BauscherHepp, including their unique Playground collections and their classic and modern designs from Bauscher and Tafelstern are the types of details that can really accentuate a high quality service. Likewise, stemware and mixology-driven glassware from Luigi Bormioli not only offers the durability everyone looks for in glassware, they also provide unrivaled elegance that can enhance any bar and beverage service.
Looking for more holiday party solutions? Schedule some time to talk with a front-of-the-house expert at P3 Reps.