Get the basics on selecting sparkline wine stemware in our free tips sheet.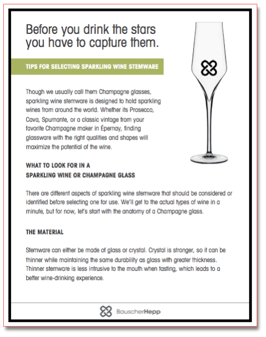 Champagne, Prosecco, Cava, and other sparkling wines require the right stemware. Read our Tips for Selecting Stemware for Sparkling Wines, and get all the basics.
Why is the bowl so important?
What are the different shapes & styles?
How are they made & with what types of materials?
Share the quick guide with your friends and colleagues: