Sammic's cutters and emulsifiers can provide a wide range of benefits in commercial kitchens across New York, New Jersey, and Connecticut. But sometimes determining which blade is best can be a challenge.
Take a look below at the options, and then contact an expert here at P3 Reps to let us help you determine what will best suit your needs.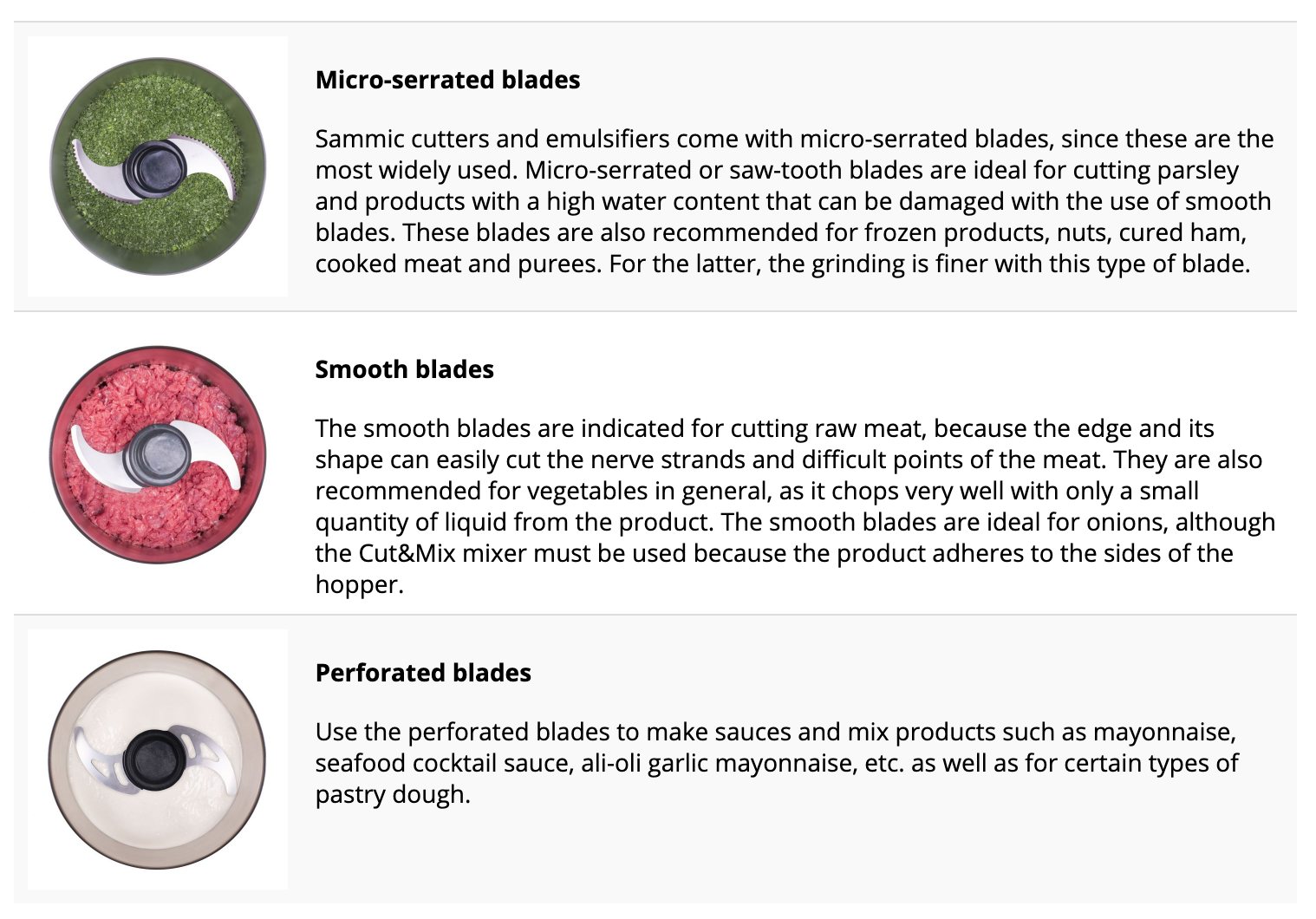 To learn more, schedule some time to visit with an expert at P3 Reps today.