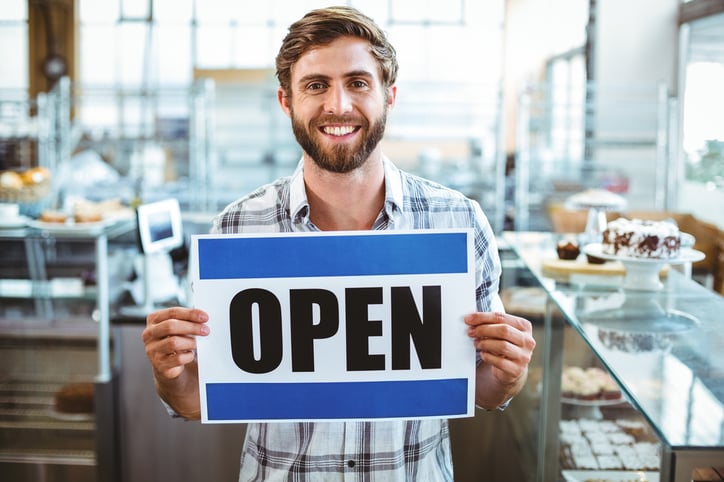 As life returns to a somewhat normal pace, and we venture into the hopeful future post Covid-19, some new habits will follow us for years. That's okay, following guidelines and being extra careful with our hygienic practices is important when it comes to re-opening your foodservice operation. Additionally, it helps your consumers see that you care and gives them a little hope seeing their favorite place serving those delicious meals again. So, how do you adjust to the new regulations and maintain customer and team safety as the world adjusts? We've got you covered when it comes to reopening, and the best tools to use.
SANITIZATION TOOLS
For all of your handwashing and hand sanitizing needs, these stations make keeping your hands clean a breeze.
HAND SANITIZING STATION - FORBES INDUSTRY

This gem works with no touch infrared technology and 4, D-cell batteries. Being small enough to move around as needed, you can provide this luxury for your hired labor and consumers, ensuring everyone has access to the 32 oz. bag of hand sanitizer inside. The portable station comes in 3 colors, making it even more convenient for your foodservice's aesthetic appeal.
JOHN BOOS PORTABLE HANDWASHING STATION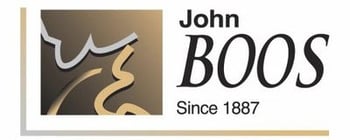 Having a mobile sink truly makes sanitization an easy priority. With John Boos mobile hand sink you have the option of 1 or 3 compartments for your handwashing needs. The station is built with clean and grey water containers to help you and your guests thoroughly clean your hands. The stations are made with stainless steel and provide soap and towel dispensers for even more convenience.
OUTDOOR DINING
Breathe in that fresh air and maintain social distancing suggestions for your guests. These solutions are perfect for your outdoor dining.
FORBES CURBSIDE COMEBACK

Talk about comfortable privacy. Forbes has created the ultimate outdoor masterlist of items you may need for your outdoor serving. From acrylic shields to portable tables, to folding chairs and more, you can truly provide your guests with peaceful solutions for their dining needs. These items all provide easily accessible and comfortable options for helping consumers enjoy the gorgeous day without feeling like they're too close to other guests.
WABASH VALLEY COMFORTABLE SOLUTIONS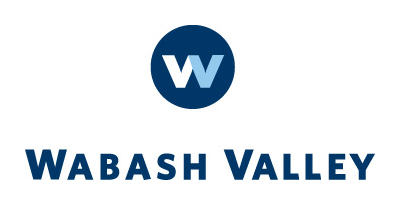 Similar to the curbside comeback by Forbes, Wabash Valley has taken social distancing to the next level. With a variety of tables, chairs, and shading options you can provide a little extra room between customers. All chairs and tables are constructed with recycled materials and environmentally friendly, and they're built to help you put social distancing into action keeping the 6 ft. guidelines in mind.
COVERING ALL YOUR BASES
Even with washing your hands more and providing more distance between seating, cleaning between guests and providing compliance signs only helps ensure everyone is doing their part to stay healthy and reduce the spread of Covid-19.
TABLETOP SIGNAGE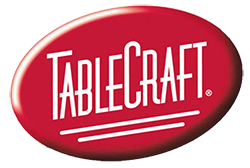 With compliance signs acting as reminders, serving solutions provides you with your basics. These signs will help maintain things like keeping 6 ft. of distance between customers, and requiring or asking that everyone wear a mask. Rather than having to verbally ask these things of everyone repeatedly, the signs do all the talking for you and ensure you can focus on serving instead.
NU-FOAM TABLETS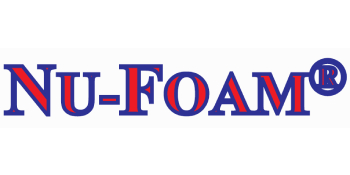 Use this multi-purpose tablet to sanitize all needed surfaces. The Nu-Foam tablet kills up to 99.9% of germs and is considered a commercial grade sanitizer. You only need a single tablet per 1.5 gallons or 6 quarts. This rinse aid is odorless and doesn't leave streaks or spots behind, only a clean surface.
For all of your appliance, hygienic, and re-opening needs, P3 Reps is here to serve you. Let us help you determine the best practices to use during this chaotic time. We'll handle the top of the line tools while you handle getting back into the swing of things.