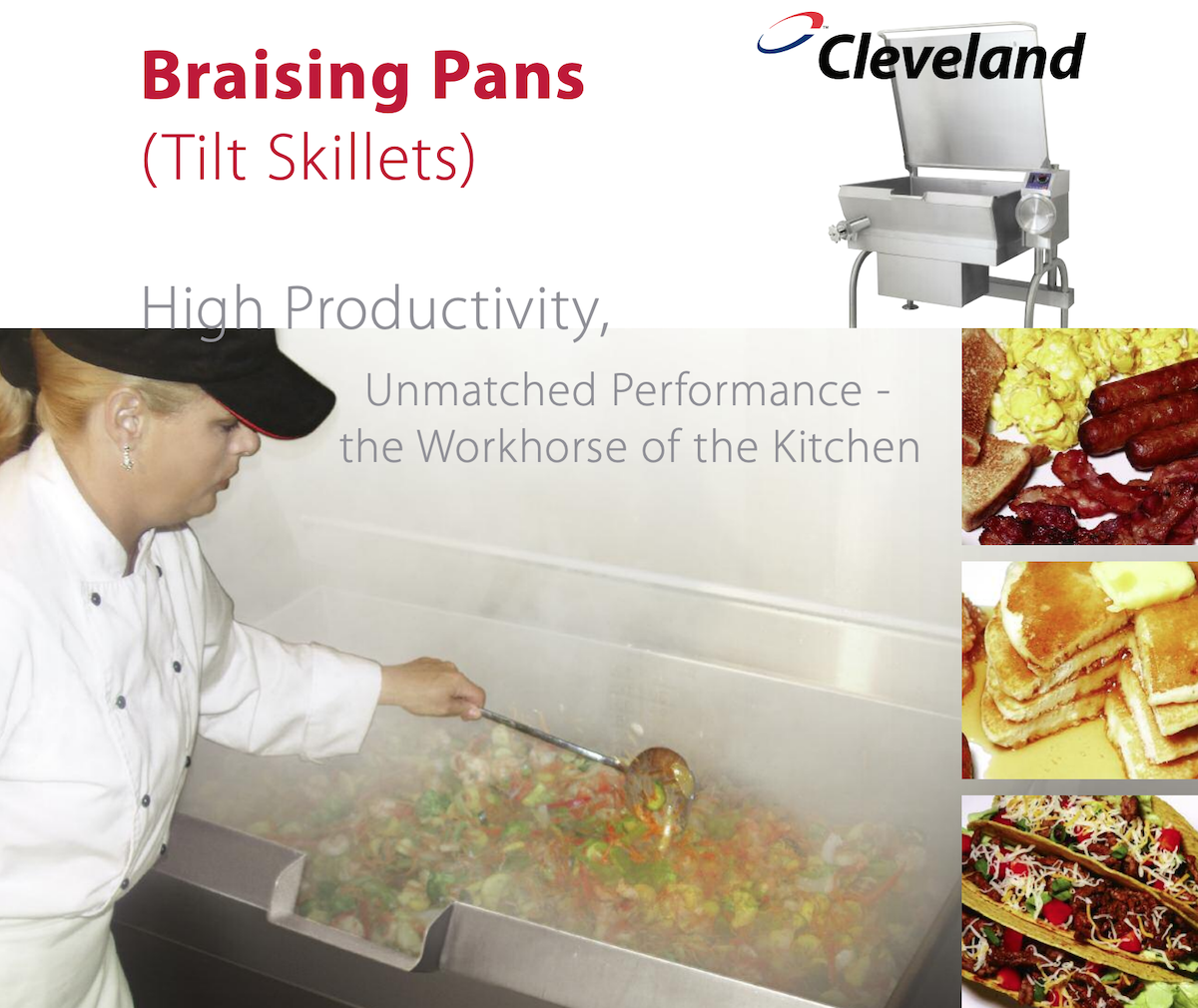 Braising pans and tilted skillets from Cleveland provide superior control due to the design elements they include.
With solid state temperature control sensors that are drilled into the skillet's surface, it's easier to achieve an even temperature across the entire surface of the pan. This eliminates hot and cold spots that can lead to uneven cooking while providing a better browning pattern for foods.
The proof is in the imagery. Want to see how Cleveland cook surfaces compare with other braising pans and tilted skillets? Check this out:

The Cleveland TR Series of tilt skillets now meets IPX6 water rating requirements, as controls must undergo three minutes of powerful water jets that spray 25 gallons of water per minute while still being operational.
There are additional selling points to Cleveland's tilt skillets, as well.
[ADDITIONAL READING: Cleveland Tilt Skillet Brochure]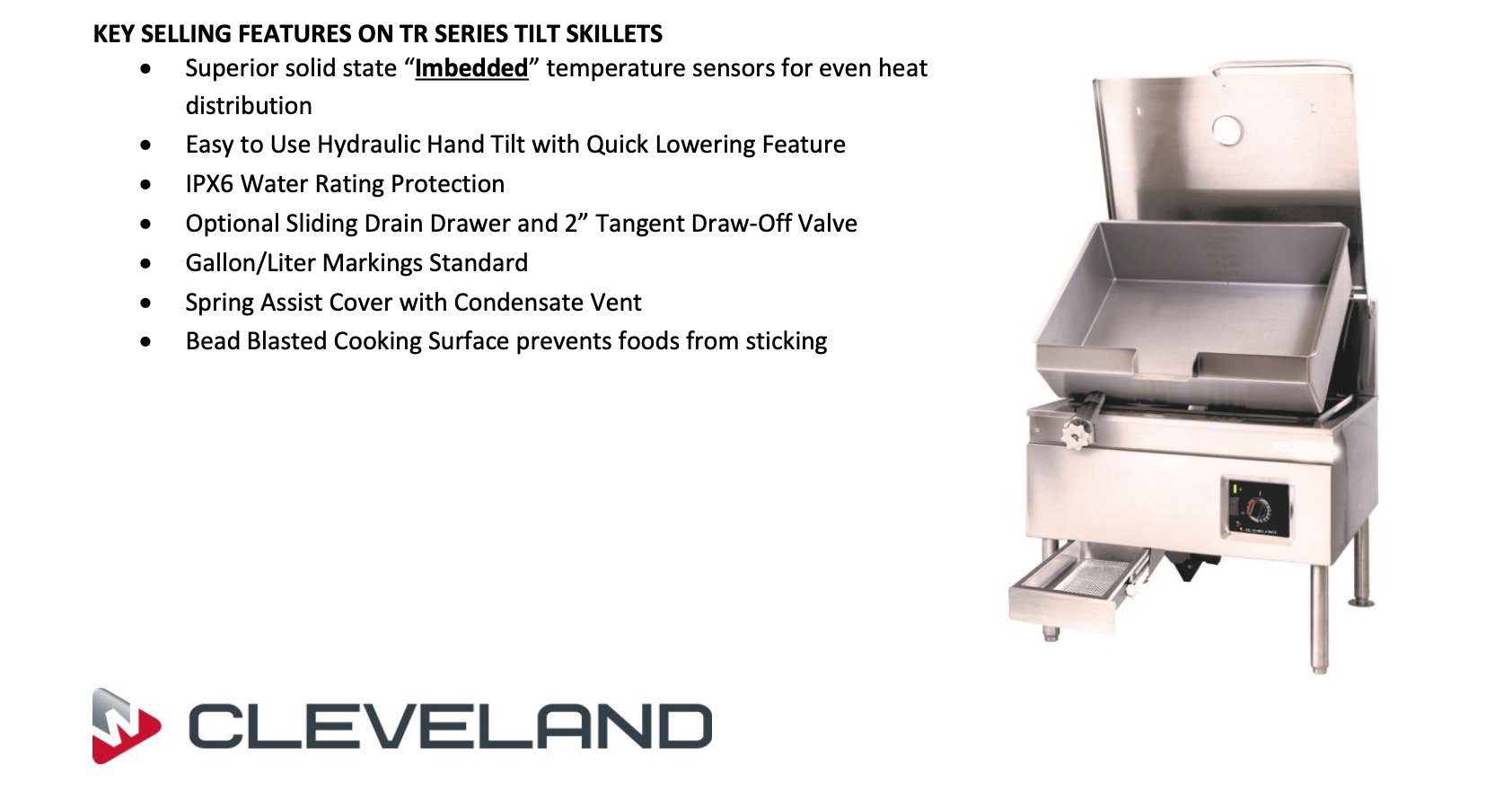 To learn more, schedule some time to visit with an expert at P3 Reps today.