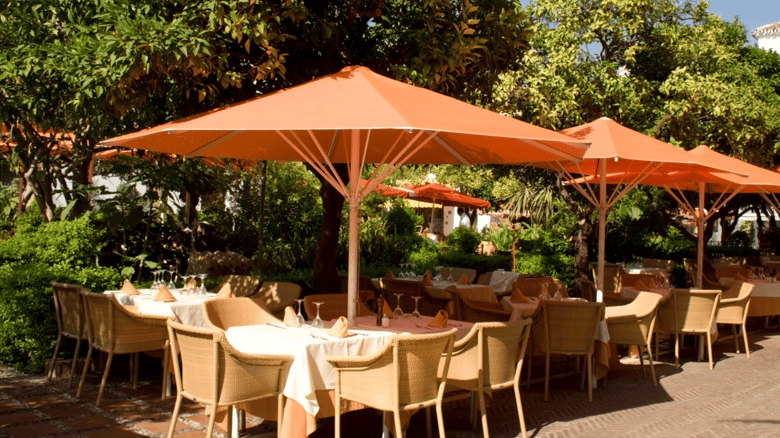 Spring has sprung, and with it comes warmer weather. Outdoor dining becomes an option in most places this time of year. Being able to enjoy a delicious meal in the warm sunlight is appealing to many patrons of restaurants all over.
Don't Trade Style For Practicality
It's very possible to have stylish serving and plating items for outdoor dining that are also safe for outdoor use and absorb wear and tear.
Elite
Elite has every dining establishment covered with its three main categories of restaurant products: Dinnerware, Drinkware, and Serveware. The Dinnerware plates, bowls, and dining utensils are all bold, stylish, and quite artistic. Many selections are perfect for the outdoor setting as we head into spring and nicer, warmer weather.
Their Drinkware line covers everything from traditional dining glasses to martini glasses, shot glasses, pint glasses, mugs, and many other choices. Their selection is large enough to use in an indoor or outdoor restaurant setting or to equip a full bar. The presentation of drinks offered in any establishment will be more memorable when being served in Elite's wonderful choices.
Serveware options come in plentiful styles, sizes, and materials. The food presentation will not soon be forgotten when served on the incredible and numerous options that Elite Serveware provides.
Dalebrook
Offering a vast array of stylish yet practical dinnerware and utensils, Dalebrook understands that it's not just about the food being served. It's also very much about presentation. Their Tableware Solutions are preferred by chefs everywhere and help restaurants stand out from the crowd. Their classy and functional dinnerware line will ensure your restaurant is remembered for its excellent dining experience, in combination with style and the delicious food offered on their dinnerware.
Tablecraft
Tablecraft provides an array of serving options that complement a restaurant's dinnerware choices. Various dispensers for salt and pepper shakers, oil and vinegar, and a number of other choices ensure that the customer's outdoor dining experience is pleasant and memorable. With front-end and back-of-kitchen displays and foodservice products that combine functionality with style, you can choose from buffet-style displays, hot and cold food vessels, chafers and action stations, food guards, and many other components of a successful front or back-end kitchen. Anything you can imagine needed in a successful dining establishment can be yours through Tablecraft.
Some Final Thoughts
As we head into the warmer spring season, restaurants offering outdoor dining will be looking to make an impression on their patrons. With many fine choices for dinnerware, glassware, and serviceware, the choices are important and numerous. Choosing fashionable, practical, and durable options are all things that are encompassed by the offerings of Dalebrook, Tablecraft, and Elite.