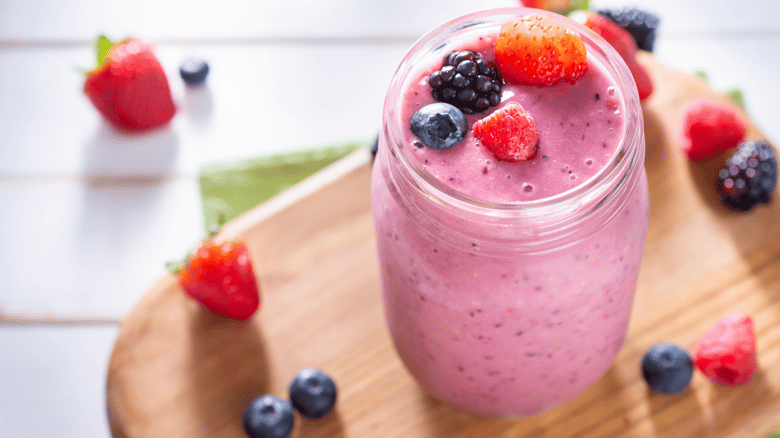 Frosty tropical drinks, healthy fruit smoothies, and cold fruit juices. During the hot summer months, these are the types of drinks that guests are looking for. And with The Quiet One® by Vitamix, creating these popular drinks won't disturb customers.

Quiet But Powerful
Trusted by foodservice and beverage businesses around the globe, Vitamix is known for its powerful blending power. Able to break down tough vegetables, seeds, and pulp, Vitamix always produces the smoothest drinks. Its commercial beverage blenders have patented noise reduction. But The Quiet One is Vitamix's quietest machine on the market. With patented noise-reduction technology and a sound enclosure, customer conversations won't be disturbed and staff will be able to communicate with guests without yelling. Helping make the atmosphere more comfortable and relaxing.
Versatility For Every Business
Building quality products for a variety of businesses is what Vitamix does best. Any business serving specialty drinks can use The Quiet One including beach bars, coffee shops, restaurants, and smoothie shops. Specially constructed for drinks, The Quiet One has six optimized program buttons, 34 settings, and 93 total variable speed combinations for consistent blending, no matter what ingredients are added. With a 3-peak output horsepower motor, everything added gets completely broken down. Meaning no chunks of fruit getting stuck in straws. There's even an improved blade in The Quiet One that helps extend the life of the unit's container.
And no need to worry about cleaning taking up time and taking too much time away from customers. Cleaning the blender is a cinch by adding some water and a little detergent and turning it back on. The power of the Vitamix creates a water vortex that quickly cleans the blending container. And the sound enclosure is easy to remove, clean, and replace as needed. So staff can get back to creating more delicious drinks.
Summer Drink Recipes From Vitamix
No matter what beverage you're creating, Vitamix has the perfect recipe. Here are a couple of our favorites that are perfect for the upcoming hot months.
Ingredients
6 fluid ounces (180 ml) tequila
½ cup (120 ml) orange liqueur
1 medium (130 g) medium orange, peeled
1 lime, peeled
1 lemon, peeled
⅓ cup (80 ml) honey
6 cups (780 g) ice cubes
Directions
With a peeler or paring knife, remove the peel and white pith from the fruits, leaving just the flesh.
Place all ingredients into the Vitamix container in the order listed and secure the lid.
Start the blender on its lowest speed, then quickly increase to its highest speed.
Blend for 30 to 45 seconds or until desired consistency is reached, using the tamper to press the ingredients toward the blades.
Serves 4 - Recipe from Vitamix
Ingredients
1 teaspoon matcha green tea powder
2 Tablespoons hot water
2 Tablespoons honey, or other sweetener, to taste
1 cup (240 ml)

Almond Milk
½ cup (120 g) ice cubes, plus more for serving
¼ cup (50 g) cooked tapioca pearls
Directions
Combine matcha powder with hot water in a small bowl and let bloom for 1 to 2 minutes. Set aside.
Combine the honey, matcha tea, almond milk, and ice into your Vitamix container in the order listed and secure the lid.
Select Variable 1 and start the machine. Quickly speed up to Variable 10 and blend for 30 seconds.
Pour over cooked tapioca pearls in a tall glass and enjoy.
Serves 1 - Recipe from Vitamix
Is your business ready to serve up smooth, tasty drinks for the summer? Click below to talk to one of our Vitamix experts and get started.