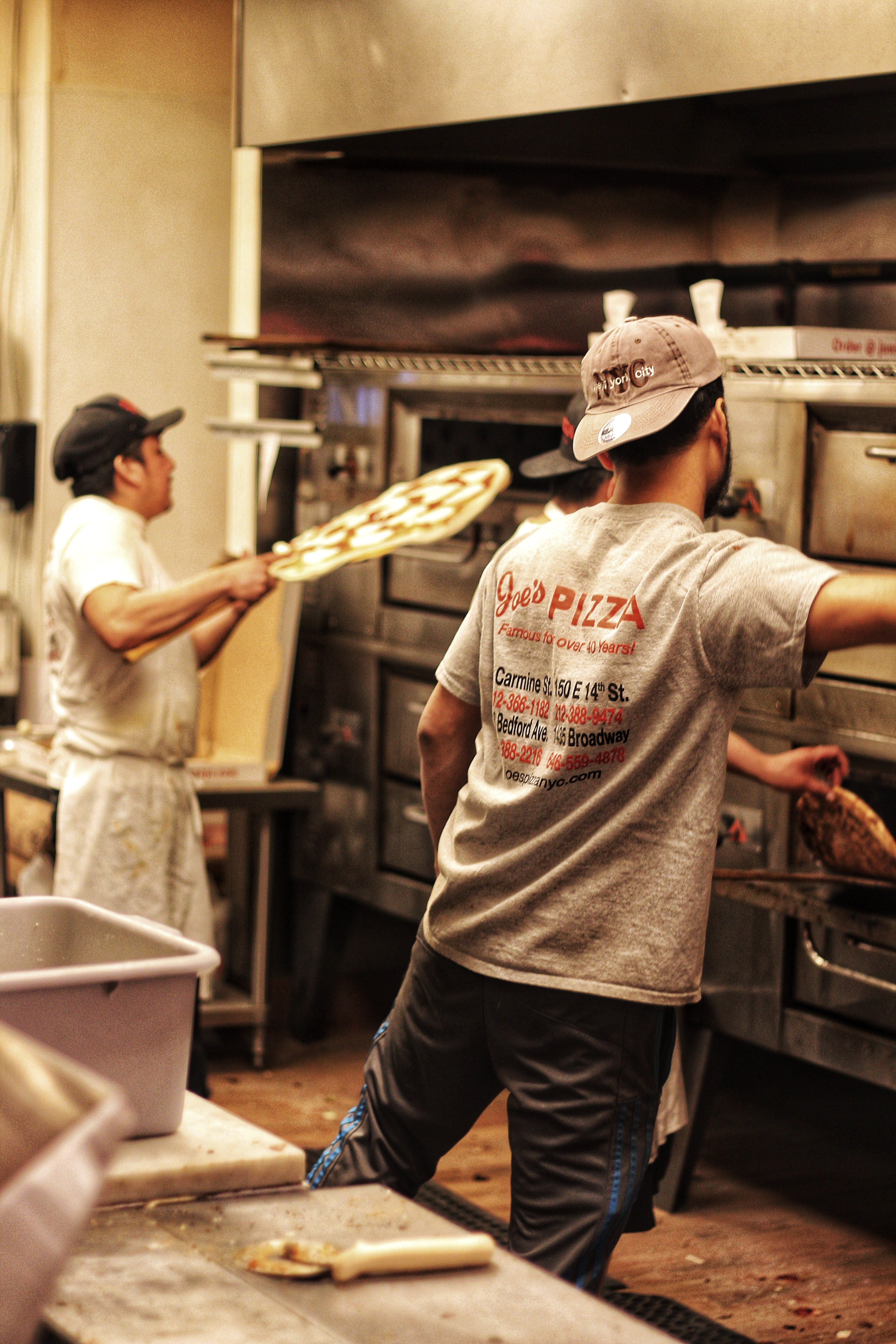 Maybe you remember the famous episode of Seinfeld when Kramer gets lost downtown in front of Original Ray's Pizza -- not famous Ray's or Famous Original Famous Ray's, but just Original Ray's. And if you live on the UWS and don't make it down in the direction of Alphabet City very often, yes, 1st and 1st can seem like the nexus of the universe.
All jokes and sitcoms aside, the New York City is forever linked with pizza culture in the United States, and the reason is obvious. It's the birthplace of pizza in the United States. Sure, New York-style pizza is arguably the best (it is), but The City is also home to the country's first pizzeria.
Back in the turn of the century when many Italians were immigrating to the States, pizza came with it. And shortly after those waves of ships arrived from places like Naples and Sicily, a man named Gennaro Lombardi opened up the first pizzeria in the country on Spring Street. Lombardi's is still open to this day, and it's been the inspiration for an entire lineage of NYC pizza.
The NYC Pizza Tree
Because Lombardi's was the first, it's style is similar to some of the original styles in places like Naples. In fact, some refer to the original New York pie as Neapolitan-American pizza, with a thin crust and the iconic use of fresh mozzarella. The New York versions were larger, though, which is one of the first steps toward what's distinctly NYC. Coal, instead of wood, became the popular heating mechanism.
Gennaro employed many excellent pizza makers in those early days, and many of them took off to start their own ventures. John Sasso started John's Pizza on Bleecker Street. Patsy Lanceri started Patsy's. And there are many, many more. Arturo's, Grimaldi's, Totonno's -- according to Grub Street article from 2012, there are 36 pizzerias in New York City that are connected to the original Lombardi's.
The Addition of the NYC-Style
Those original pies with roots in Italy, their simplicity and fresh mozz, and their old, family recipes would eventually evolve. According to Eater, the most common and now quintessential form of pizza in NY has become the type cooked in gas ovens versus those original coal oven pies.
They're big -- typically 18-inches that yields a standard slice count of eight. They sell by the slice, making the "slice joint" or "pie only joint" lingo part of the difference. And they typically have more cheese than their original New York pizza counterparts.
For classic examples of a NYC slice joint, consider Joe's on Carmine Street in the West Village, Joe & Pat's on Staten Island, or Lou & Ernie's in the Bronx. Yes, all of these are "New York-style pizzas," but if you don't think for a second each borough has it's own unique nuances and loyal followings, you've probably never explored New York's pizza heritage.
Hopefully this short history will give you some inspiration.