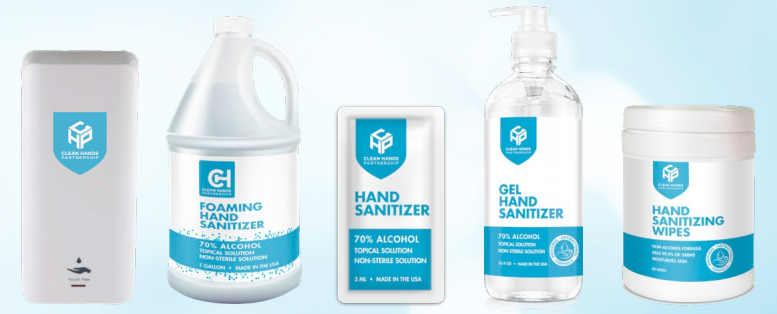 COVID-19 has changed the way customers and restaurant owners think about cleanliness and disinfecting a space. With this in mind, P3 Reps is excited about our recent addition — Clean Hands. As a company committed to partnering with restaurants and others in the foodservice industry, P3 Reps believes that adding a brand with the motto keeping Hand Clean is much needed in this time of a global pandemic and new regulations concerning cleanliness and disinfecting dining establishments.
More About Clean Hands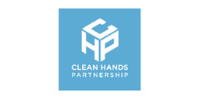 Clean Hands is the brainchild of three former consumer product merchandisers who had more than 90 years of combined experience. Working with the FDA, CDC, and World Health Organization, Mark Mahoney, Mike Walsh, and Drew Zang worked to create products that help to sanitize hands and surfaces.
The company works hard to ensure the best quality products for food and beverage manufacturing. The company partners with members of the foodservice industry using only the best raw ingredients and the ability to research and develop products for a specific company's needs.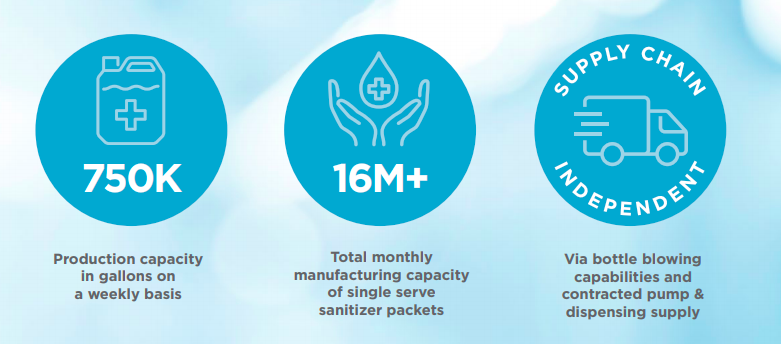 Working with a carefully crafted network of professionals, Clean Hands can produce more than 20 million bottles and two billion packets of hand sanitizing wipes in a single month. Each product is independently tested by a third party before full production and distribution. The company offers a full range of sanitizing products designed to keep hands clean.
Products Available From Clean Hands
From singing songs to using the best products, food and beverage manufacturers are committing to clean hands. The key to clean hands is using the best products to ensure that all the germs and bacteria die. Here are some of the best products available from Clean Hands:
Foaming Hand Sanitizer
Customers and employees enjoy hand sanitizer that comes out in a foam. It helps them scrub in between their fingers and around the nails. This hand sanitizer is available in both one liter and one-gallon bottles, so you can refill all the dispensers around your company. With an alcohol base, this sanitizer eliminates any bacteria and cleans away dirt.
Hand Sanitizer Dispenser
It defeats the purpose of a sanitizer if everyone puts their hands on the bottle. With a hand sanitizer dispenser, you can fill it and go on to other chores. Clean Hand offers a touchless hand sanitizer dispenser that releases the correct amount of liquid. This protects your employees and helps to save you money since none of the sanitizing liquid gets wasted.
Hand Sanitizer Wipes
With the Clean Hands sanitizer wipes, you can choose between a package of multiple wipes or individually packaged wipes. If you run a restaurant or fast food business, you might opt for individually packaged sanitizers to hand out to customers. You don't want customers pulling wipes from a large pack and spreading germs.
Liquid Hand Sanitizer
Anyone handling or packaging food needs to keep their hands clean and sanitized at all times. Liquid hand sanitizer is designed to kill germs and bacteria that can transfer from hands to food products. With liquid hand sanitizer, your staff can spread some on and get back to work without the need to rinse it off as they would soap. It's a convenient way to eliminate the dangers of germs and bacteria while preparing food.
Gel Hand Sanitizer
When you order gel hand sanitizer from Clean Hands, you have your choice of scented or unscented. There are also numerous sizes available to accommodate your company's needs. You don't need to invest in a large supply if you only have a few employees.
P3 Reps understands the difficulties facing our industry in the wake of a global pandemic. With the addition of Clean Hands, we can help you make a difference.
Are you interested in having a personal assessment? We can help you figure out a solution just for you!