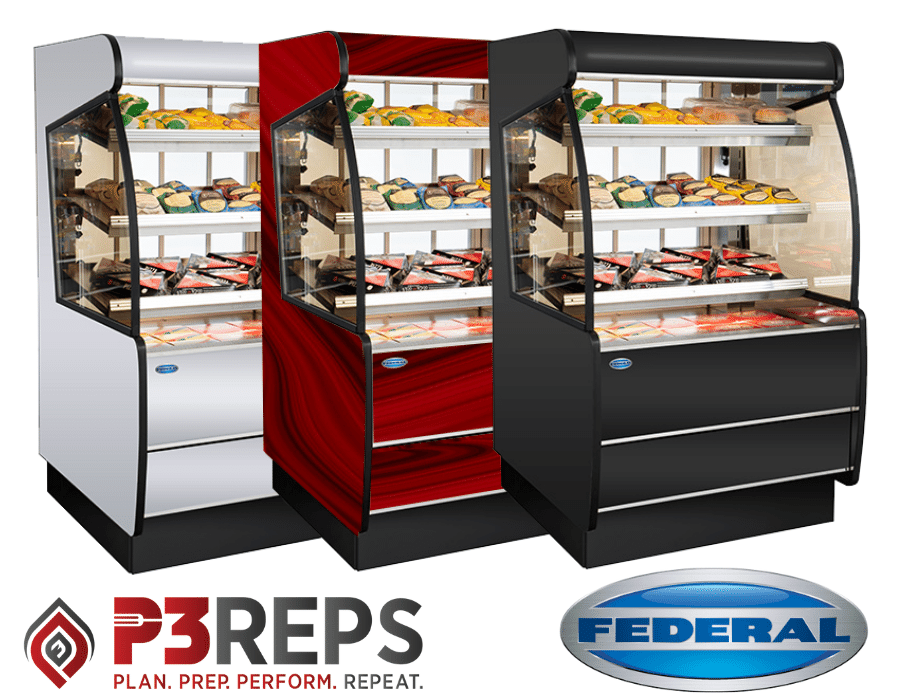 If there's one thing we've learned during the coronavirus pandemic, it's that foodservice consumers are most concerned about touch points and the amount of time it takes to complete a transaction. According to a report from Rakuten Ready on time, when pickup times for food and beverage require customers to wait for less than two minutes, those customers are four times more likely to become repeat customers.
And those numbers are from 2019.
Can you imagine how this trend has changed even further in 2020 with the spread of COVID-19? The bottom line is today's consumers want to be in and out without all the unnecessary risk and potential periods of exposure. And one way to help reduce pickup and transaction times are to provide grab-n-go options to your customers.
Introducing Grab-N-Go Display Cases from Federal
P3 Reps is proud to offer foodservice display cases and grab-n-go solutions from Federal Industries. A leading manufacturer of merchandisers, Federal's capabilities include both hot and cold food storage and displays. Of course, many of these units are designed for quick, grab and go service, which would drastically reduce customer wait times.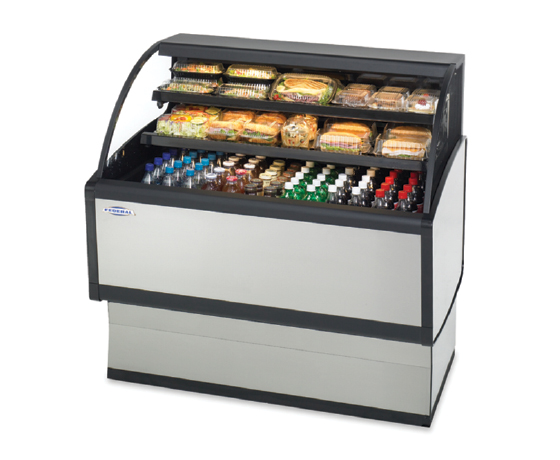 SIZE VARIETY
There's a variety in the range of solutions from Federal that meets multiple operational goals. First of all, Federal's food and beverage merchandisers come in both high and low profile options. This means operators can create custom points-of-sale that match the menu, the space provided, and the overall goals of the operation. Sometimes taller cases are required, and sometimes shorter ones are needed. With Federal, you can have both.
TEMPERATURE VARIETY
Second, it's important to have variety in terms of what types of menu items you can serve and display. With Federal, both hot foods and cold food and beverages can be displayed. This means operators can expand menu considerations to attract more customers.
OPERATIONAL VARIETY
Lastly, in today's COVID-19 world, more and more types of operations are looking for ways to create profit points. An easy way to do this is to provide grab-n-go service. As we think back to where the year has taken us, many restaurants have moved service onto the sidewalk or even the street. At the same time, what was traditionally the front-of-the-house became order windows in many places. Adding grab-n-go is a great way to maximize the potential of these spaces.
But restaurants aren't the only ones who are turning to merchandising. C-stores operate their entire business on grab-n-go options, and other types of foodservice facilities can use grab-n-go, as well. From college and university dining facilities to schools, we're turning more toward individually wrapped foods as part of our service model, and both cold and heated merchandisers can help make this effective.