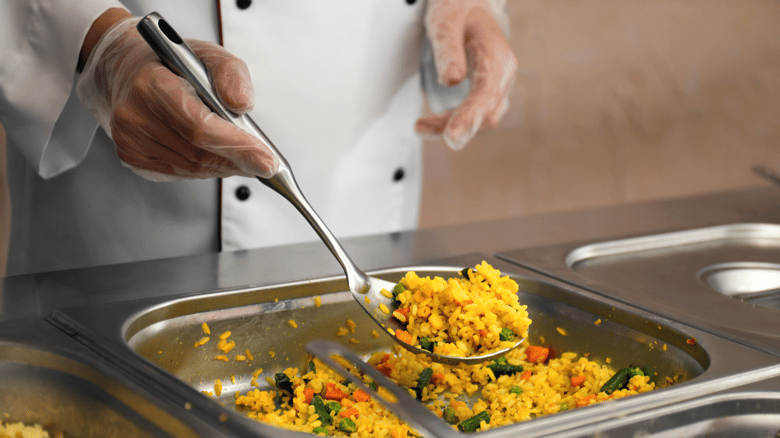 Schools often need to replace or acquire foodservice equipment for their cafeterias. But how do school nutrition teams accomplish that when feeding students five days a week? Planning equipment purchases in advance on a timeline can help set schools up for success.
Timeline of Foodservice Equipment Purchases
Following a timeline is the best way to ensure that equipment for the school cafeteria will be ready to be used in the new school year. That means getting started sooner than you may think. Here's a timeline to help get organized and stay on track:
October-November
Start taking inventory of what needs replacing and how it's being used. Is the current oven taking up a lot of space, and would something smaller work better? Are there more students than in the previous year, and how a ventless option would help prepare more meals?
After gathering the inventory, contact your local dealer to start the bid and pricing process. Be honest with them about what you're looking for and ask them to come out to take a look at the cafeteria's kitchen layout. They may have suggestions or new products your team didn't consider.
November-January
Once a decision has been made about what's needed, and the pricing is set, contact your school district's purchasing department to start the process of getting approvals to make purchases.
January-February
As soon as approvals are received from the district, place orders with the dealer and make sure they're aware that delivery isn't expected until the summer months when school isn't in session.
June-July
It's time to receive the new equipment! If there's any work that needs to be completed before the equipment arrives (think electrical, plumbing, or ductwork), be sure that's scheduled to be completed in advance.
August
Have time scheduled with the dealer to have demos and staff training completed before school begins. Having time to test out the equipment with production is also important before students arrive on campus.
Right-click on the image below to save it to your desktop for easy reference!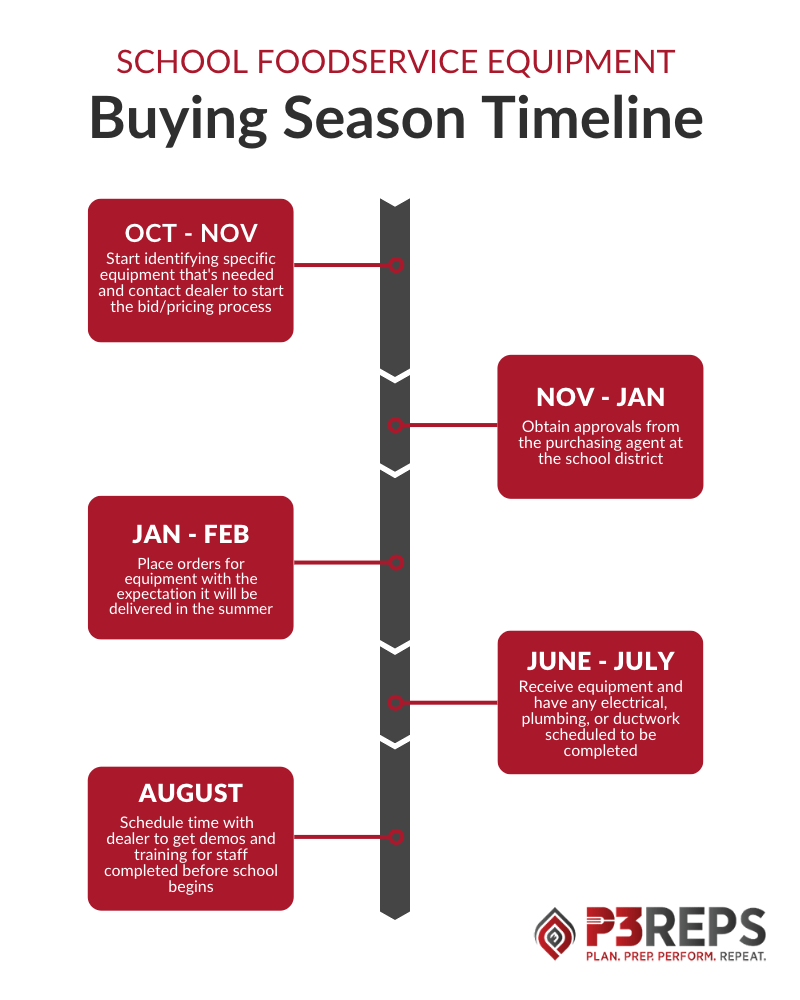 Ready to get started planning for the 2023/24 school year with new foodservice equipment? Click below and schedule a time to speak with one of our expert team members.