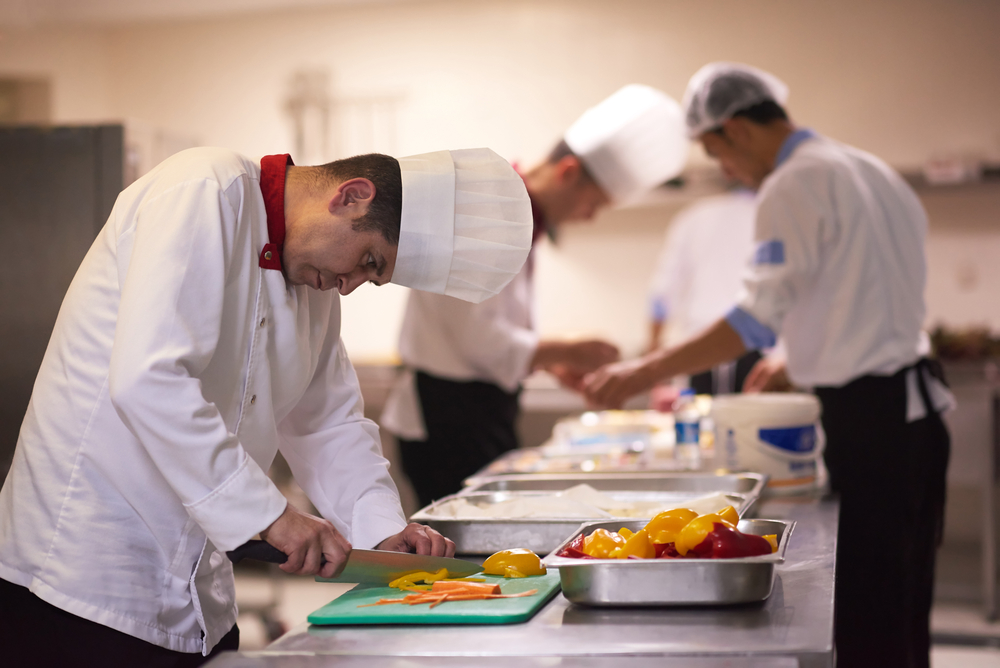 The onset of COVID-19 has posed a serious strain on the healthcare system across the world. Though details on how the virus is spread or how it can even be treated are day-to-day in terms of what we know, there's no doubting the adverse effects on the economy and our healthcare systems are big.
One of the areas most impacted by the spread of the coronavirus is in our senior care and long-term care communities. Considering what we know in regards to the demographics at risk and in how the virus is most likely to spread, senior care community dining rooms are probably the areas most at risk, and we saw this with the initial ground zero in the United States being a long term care facility in Washington.
As a result, foodservice is changing in these types of operations. It has to in order to keep both residents and staff members safe. Here are some of the main points to consider with long-term healthcare foodservice in the age of COVID-19.
A CLOSER LOOK AT SANITATION AND SAFETY
Keeping residents safe begins with proper safety and sanitation. Providing hand sanitation stations with proper hand-washing education can be critical in preventing spread. Likewise, making sure foodservice equipment and supplies are clean can play an important role, as well. This means making sure plates and glasses are clean, and extra attention should be paid to frequently-touched surfaces.
Glissen
Sanitizing is one of the most integral healthcare measures set up by the World Health Organization. Healthcare experts' advice that the use of sanitizers to disinfect the hands and various surfaces is effective in killing the virus associated with the spread of COVID-19 pandemic.
Though the sanitizers come in different brands and quality standards, certified manufacturers of sanitizers have played a critical role in controlling the spread of the virus through the production and supply of sanitizers to various households.
In this case, Glissen sanitizer is one of the proven and most effective sanitizing chemicals that is recommended for killing any type of virus from any surface. The product comes with 100 tablets, where a single tablet can be used in a 1.5 gallon of water to produce a disinfectant.
BauscherHepp
In-room dining is the new normal in most instances, as gathering inside a cafeteria is not feasible for long term healthcare communities. BauscherHepp has a beautiful line of Touch Free containers that are perfect for in-room dining. They are reusable, so you won't have waste to worry about, and made out of quality porcelain in a wide variety of sizes that can contain an entire meal, or even a smaller side dish. They are stackable to store, and won't take up extra space. The properly-fitted plastic tops retains heat so the food is fresh and delicious. And, the smooth design is simple and easy to clean in a dishmachine and reduce any spread of germs.
Forbes Industries
Forbes Industries has come up with some great COVID-19 solutions, one of which is their instant hand sanitizing stations. The move is meant to bridge the gap envisaged in the production of safety equipment used to combat the spread of COVID-19. These stations are both attractive and functional, and completely touchless. Paired along with the Forbes handwashing station, it's a portable solution that can be added in any hallway or even wheeled from room to room.
The use of hand sanitizers has been proved to be effective in curbing the spread of COVID-19. It is against this backdrop that various manufacturers are adjusting their line of production to boost production of personal protective equipment's commonly known as PPE.
Several sanitizers across the World have been recalled for breaching quality standards due to compromised quality. Therefore, it is necessary to research to have clear information about the right sanitizer that meets stipulated quality standards.
Hands and surfaces in various places should be sanitized to kill COVID-19 and prevent further spread among households. This calls for individual responsibility and concerted effort from various stakeholders to win the fight against the pandemic.