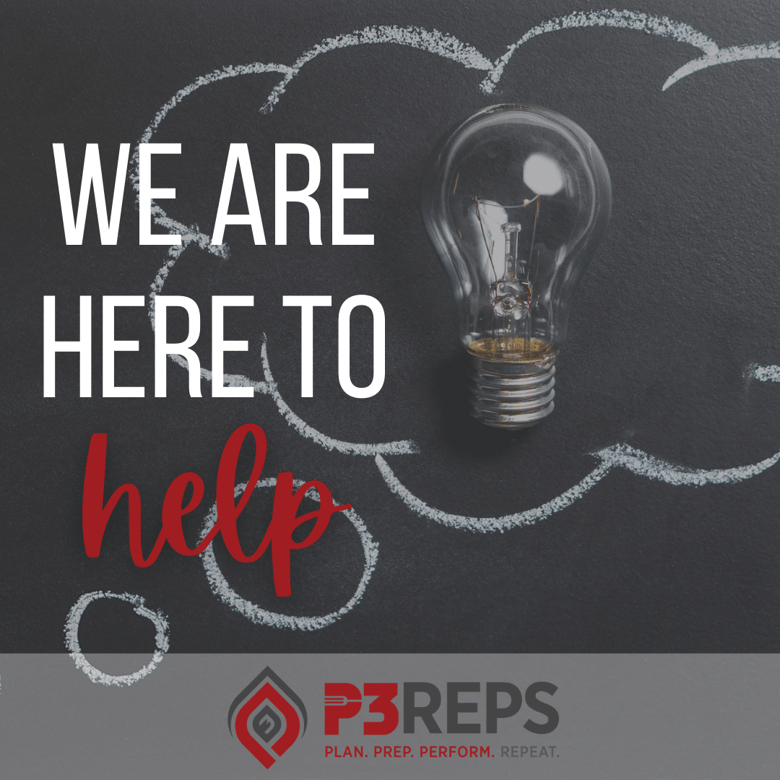 There's no denying COVID-19 has dramatically altered our way of life over the last few weeks, and will continue to do so during the weeks ahead. The health and safety of our employees, our customers, as well as the general public, is our top priority. Here at P3 Reps, we are doing our part to follow CDC guidelines and practicing safe, responsible distancing to help stop the spread of this virus.
We're in an unprecedented time for the foodservice industry, and despite all of the challenges that folks are facing, we are inspired by the strength shown by foodservice workers both in our area, and across the globe.
And we want you to know that P3 Reps is here, and we're ready to help you get through this!
Our team is doing everything it can to help continue to provide resources and guidance on all things foodservice equipment during this challenging time. Here are a few ways to best utilize P3 Reps going forward:
Virtual Test Kitchen Visits
While nothing can beat the tastes you can only get in our test kitchen, we want to bring our test kitchen to you. Pick a time that works with your schedule, let us know what you're interested in, and our team of experts will walk you through a demonstration of the number of different solutions in our kitchen.


Product Reviews and Explainers
Interested in a particular product's features, operation, or maintenance? In just a few minutes, we'll be happy to take you up close and show you the ins and outs of a piece of equipment or product, all virtually.


That's not all!
Over the next few weeks, we will be rolling out video trainings on our brands and their products. Travel limitations shouldn't keep you from learning about the latest equipment, so we're excited to bring you trainings in a digestible format.
If you're interested in setting up a time to chat and learn more about these services, please email me at jon@p3reps.com, or reply directly to this email. Our team is prepared to help you with whatever you need during this time.
We know there's a lot of uncertainty right now, so please know that help is just around the virtual corner. And we encourage everyone to continue to support the amazing local restaurants in your area, who need our support now more than ever.
Thank you and stay safe,

Jon Bowerman
President
P3 Reps