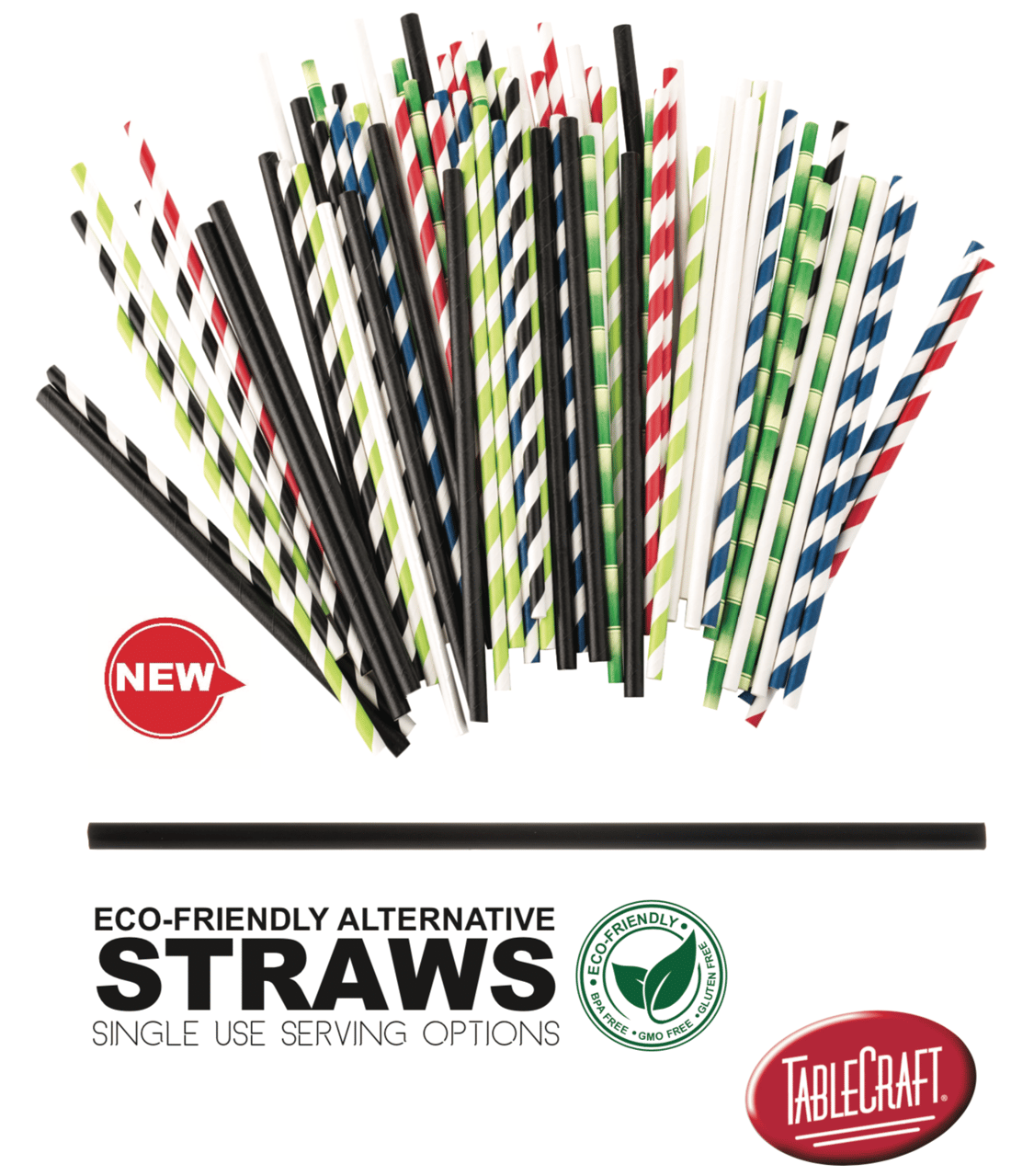 Over the last six to nine months, we've witnessed one of the fastest-growing trends we've ever seen in food and beverage. There wasn't a lot of time between the first mentions of the #stopsucking and #gostrawless campaigns until the time when New York, New Jersey, and Connecticut foodservice operators began to use plastic straw alternatives.
Why?
Customers care. As detailed by The Surfrider Foundation, plastic straws are in the top ten of all trash items collected globally along our shores, beaches, and coastlines, and this collection of trash -- which is mainly plastic -- is happening at alarming rates. With younger generations caring more about the environment and the impact of our foodservice choices, individual consumers are the ones driving the trend.
Certainly governments and corporations are picking up on this trend, but so too are the restaurants and foodservice operators who stand to gain a public relations boost by providing plastic straw alternatives. In some cities like New York Cities, there can be financial benefits, as well, as efforts to ban straws are currently underway. In Seattle, for example, operators can be fined for using plastic straws in service.
But serving alternatives to plastic straws can be challenging. How can you find the right material that won't disintegrate after a few minutes of use? How can you find eco-friendly straws that are the right diameter or length to suit your particular beverage need? What about storing and dispensing those straws.
Our friends at TableCraft have put together a short but comprehensive Eco-Friendly Straw Guide that answers many of these questions, as well as highlighting some of the features and benefits of their solutions.
TableCraft has been on top of the eco-friendly straw trend since day one, and this new Eco-Friendly Straw Guide can help operators discover the basics to plastic straw alternatives.