Coffee is one of the most scrutinized objects in all of food and beverage. People are loyal to their brands, their particular styles of roasts, and certainly their preparation methods. From standard drip coffee to the French press, to a super-automated coffee machine designed for high-volume commercial use, there's a wide range of options available.
And don't even get us started on milk.
One of the things we all agree on, though, is that coffee is a welcome stimulant to our five senses. We love the way a coffee shop smells when we walk through the doors as much as we like the warmth on our tongues when we first sip an espresso on a cold day.
And now with Welbilt's new Crem International line of automated coffee machines, the UNITY, brings all of these together in a single experience.
SIGHT: Crem's UNITY was designed with aesthetics in mind. It has a stunning exterior that hides all the smart internal designs.
SOUND: Like the bell and Pavlov's dogs, the gentle sound of the UNITY is enough to make you crave a cup of joe.
TOUCH: The UNITY is greater than the sum of its parts, and it's designed with materials that can stand up to the rigors of daily use.
SMELL: Do we really need to say anything about the smell of freshly ground coffee?
TASTE: This is what really matters. At the end of the day, the sight, sound, touch, and smell are just precursors to the perfect cup of coffee or espresso. Crem's brewers are tirelessly tested to highlight the richness in every bean of coffee.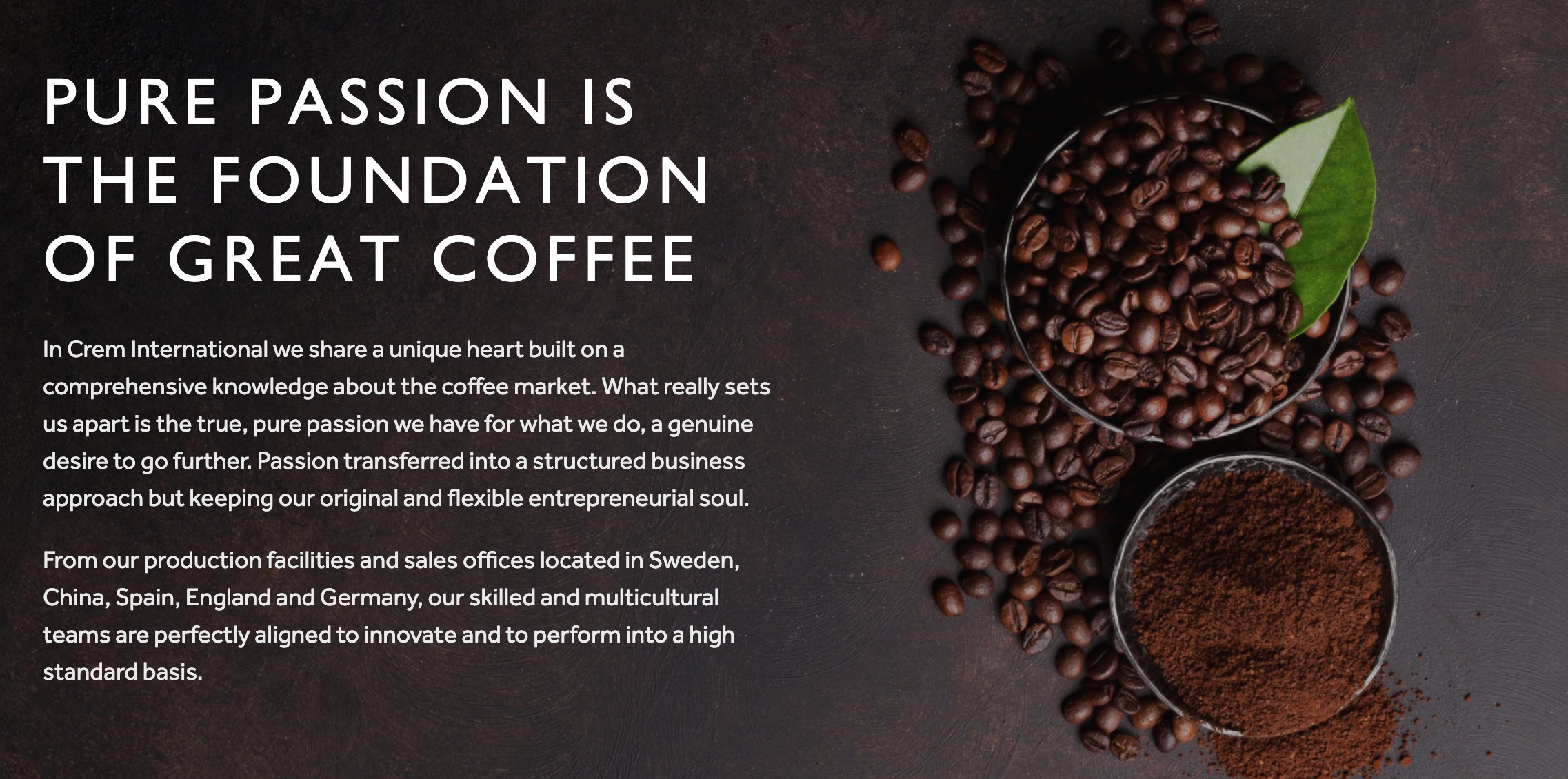 To learn more, schedule some time to visit with an expert at P3 Reps today.