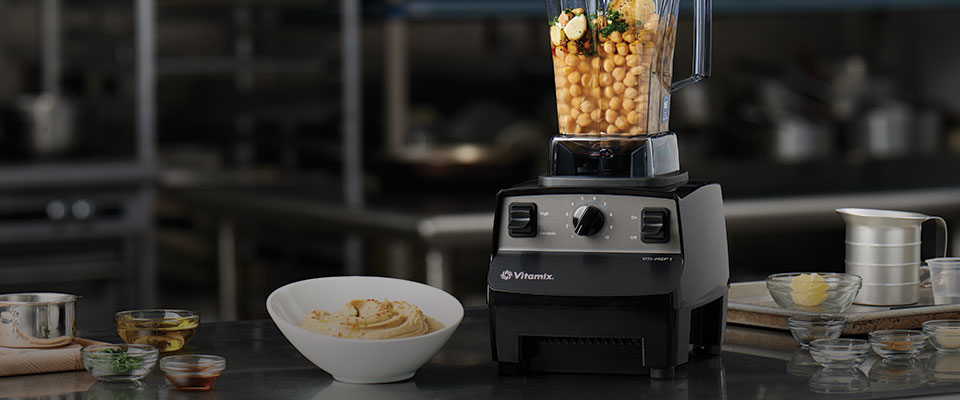 There's no doubt Vitamix is one of the most recognized name brands in all of foodservice. A reputation isn't founded on just colors and a recognizable logo, though. Those things represent something greater.
In the case of Vitamix, this means blending capabilities that don't lead to wasted ingredients or countless hours training staff how to use one. It means beverage blending that's reliable and trustworthy during the busiest of rushes. It means a company who cares a lot about their name has just as much invested as the names of those who use them.
When your reputation is on the line, you should trust a brand that has built an amazing reputation. Here are three important benefits to using a Vitamix.
VERSATILITY
From smooth purées for delicate sauces to chunky chops that lead to texture, Vitamix provides capabilities that are some of the most diverse in any commercial kitchen. Blending, chopping, heating, homogenizing, grinding, emulsifying, puréeing, muddling, whipping -- the list goes well beyond these important processes. These powerful blenders and food processors are literally the difference between fresh, raw ingredients and well-made concoctions like soups, salsas, and even cocktails. Whether it's food prep or beverage blending, there's a Vitamix solution that's right for you.
DURABILITY
To be a bit stereotypical, Vitamix solutions are built for marathons not sprints. But stereotypes can often be rooted in truth. With Vitamix design, machines stand up to rigorous use day after day, week after week, month after month, and even year after year. If your bar is used to buying a new beverage blender every summer for those frozen Margaritas and Daiquiris, you won't need to do that with a Vitamix. Every component is designed and selected for its superior quality.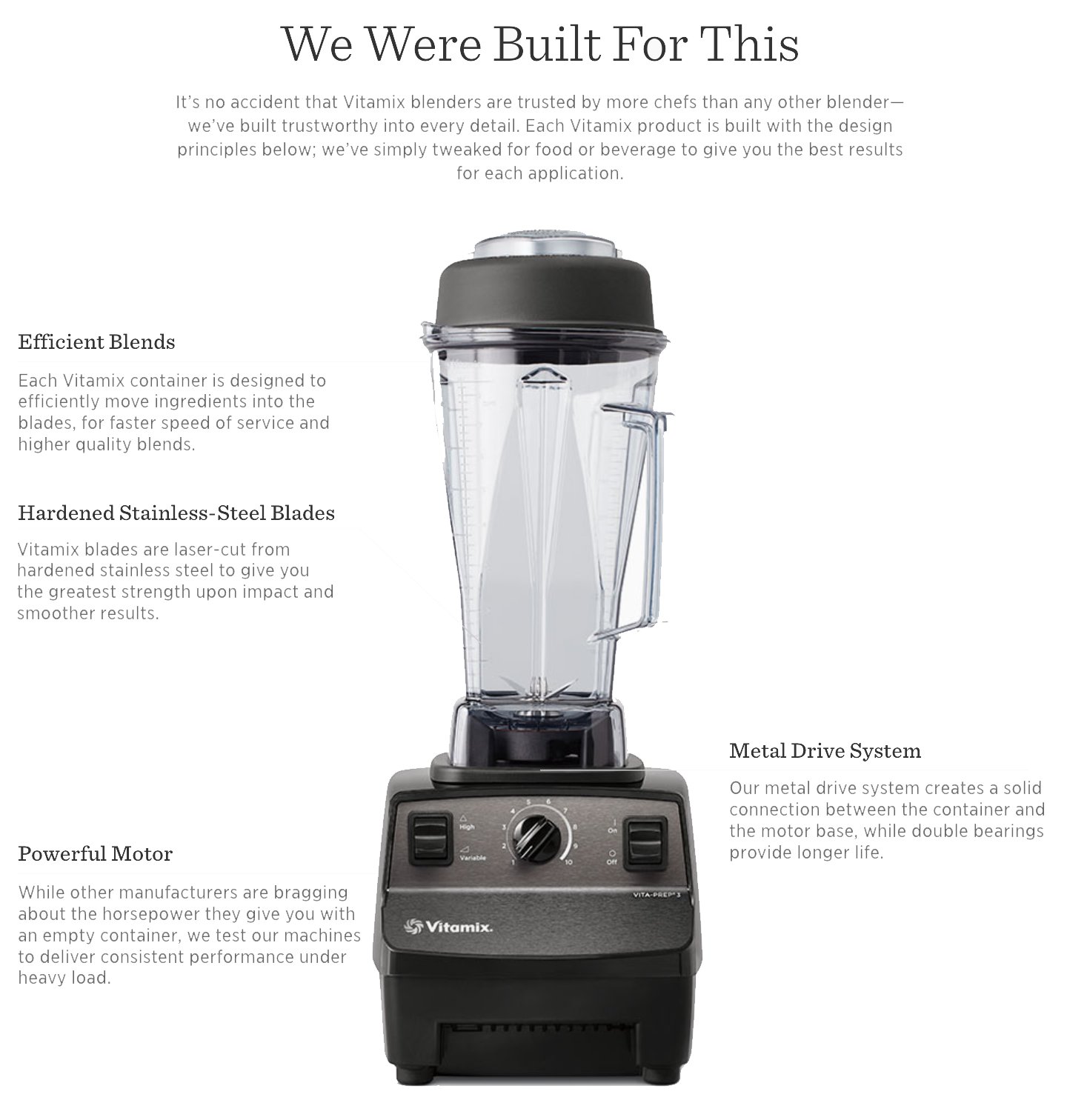 POSSIBILITY
The final benefit we want to point out is that of almost endless possibility. With Vitamix, you're limited only by your own creativity. That's why Vitamix got in the business in the first place. Whether you're a start-up lunch counter or are making innovative emulsions for fine dining applications, you can expect nothing but the best from Vitamix.
With possibility also comes profitability. Professional chefs across New York, New Jersey, and Connecticut trust Vitamix blenders because they're reliable and they can help expand menus with precision food prep and beverage blending. Expanded, high-quality food and beverage options is a quick way to higher profits.
Are you ready to see how you can use Vitamix in your commercial kitchen? Start with some inspirational videos in our Vitamix Video Library.